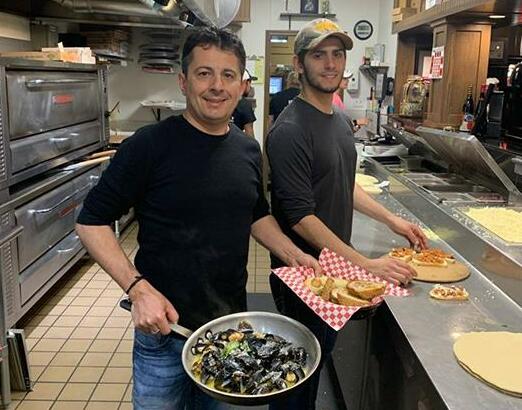 In Italy, the very best place to become acquainted with Italian cooking & wine is the "trattoria" The trattoria is a small, informal restaurant, often off the beaten path on a small back street, or in the intimate little squares of the working class quarter. At Sal Vitale's, we try to capture the mood, flavors & taste of the famous Italian trattoria.

Sal Vitale's, like the Italian trattoria, is much more than a commercial establishment. It is a way of life for people who really appreciate their food & have come to except great tasting pizza & pasta. We strive to provide the same variety & quality of food & beverage that make a journey to the kitchens & wine cellars of Italy so exciting.

The family came to America in 1983 from Palermo, Sicily, where the taste of pizza & pasta originated. "Although my family came to America to begin a new way of life, we still brought tradition & old ways with us, like our family recipes which have been passed from generation to generation." Great Italian food can still be found in America at our trattoria, Sal Vitale's.